Settled in Paradise, My Artistic Focus Now is "Re-Mixing" and Showcasing the Huge Backlog of My Creations.
This One Hour HD Meditation combines my photos and recordings
here in Chiang Mai to create a beautiful big screen experience.

My Garden is
Burgeoning!
---
Here is a more complete list of my various websites and other creations
---
Cards of All Kinds ~ Greeting Cards have to tell a story - they can't just be whipped
out like fabric patterns or op-art [kidding] - so it's taken a while,
and it was worth the wait. Check out my growing selection,
here.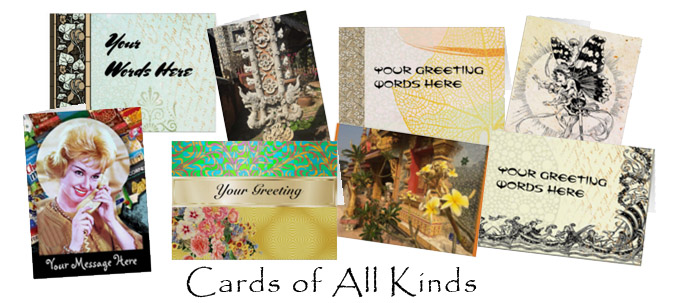 Finally, after 10 years of development, the Mussar flash cards are finished and available for sale! Find out about them Here!

The Ifdawn DeepDream Tarot

The Interactive Qabala ~ Ifdawn ~ after two-plus decades ~ has now evolved an actual, real-world Tarot Deck that incorporates and displays many of the various associations to each of the 22 arcana of the Rider-Waite deck in faux gold and jewelled frames around each of the images. The entire 78 card deck has been processed through google's deepdream algorhythm, and makes a great study tool. Six additional cards with key information and a booklet with more Tarot lore are also available. Check it all out, Here.

A Variety of Posters: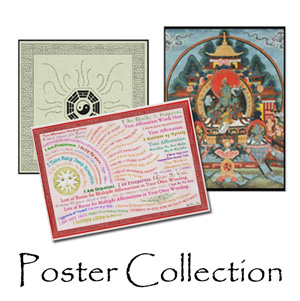 And T-Shirts, of Course!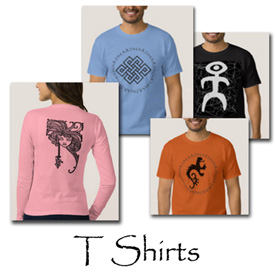 Here Are Some Real World Items With My Designs
About Rafi's Art and Products
Colors, patterns, and symbols combine in my creative process and ornament a wide variety of products. I like design challenges of almost every kind, and am coming up with new stuff every day, so keep checking in!
Learn Hebrew
Videos:
Books | Oil Paintings | Display Graphics | Fonts and Logos | Pageformer | Bio